changing oil, don't forget the gearbox
changing oil, don't forget the gearbox
Obviously you check the oil level regularly and I take it you change the oil from time to time.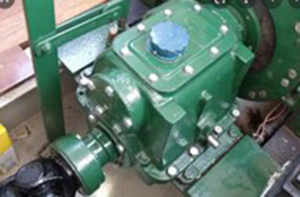 A good practice would be to mark the date on the new oil filter with every change.
An even better practice is to change the oil (and filter)  in the gearbox at the same time. All too often the gearbox is not in the maintenance sheet. Bad oil can indeed ruin your gearbox as it happened on a boat I was supposed to deliver from the south of Spain to the UK. The trip ended in a Coruña because of it.
By the way, if you do change the gearbox oil and filter, take out the dipstick before pouring in the new oil! The air can then escape and it won't get that messy.